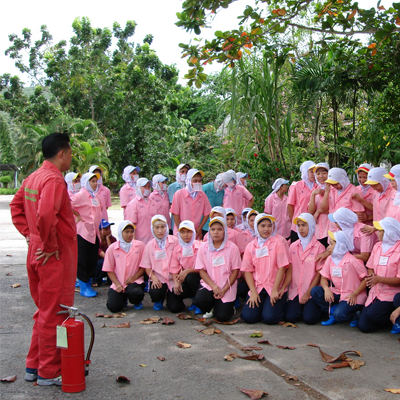 Whist pursuing its primary business objective of satisfying customers' needs , KST is also commited to environmental concerns. An area of 20,000 square meters has been converted for water treatment processing.
A UASB reactor and a DN/CN system satisfactorily reduces wastewater effluent to meet stringent government standards.
In september 1999 , KST launched its Environmental Management System (EMS) and received ISO 14001 certification from QSU in May 2000.
Safety for employees is another major concern , and KST has operated the sustainable safety program established by the Ministry of Labour and Social Welfare since 1997. As a result , accidents have continually decline over the years and since January 2000 , KST has implemented the zero-accident program and is confident its results will be equally successful.